It's the first Monday back at work after a week off and I spent most of today feeling like this internally: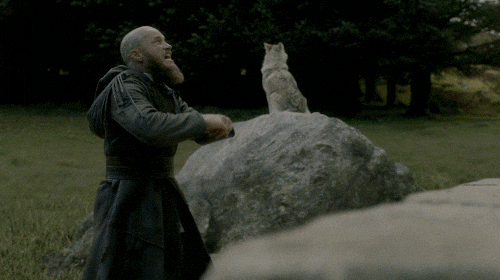 I had a great time at home last week - I feel like I didn't end up having much of a holiday because I ended up doing something every day/night, which is a first for me! I'm actually kinda glad to be back, because it means I can slow down and catch up on my sleep! But I managed to catch up with old friends, book a lot of wedding stuff and hang out with my sister and parents, so I'm not complaining. I have a bundle of news from last week, but I'm going to have to condense it down or else this blog post will go on forever: basically, I ended up going for an unexpected job interview on Wednesday and my fiancé has a job interview at the same company today - so fingers crossed for him! I also received some not so good news, but I'm not ready to talk about that yet.
As well as reassuring you all that I'm alive, I also just wanted to say a huge thank you to everyone who visited during Sarah Foster's (Anti) Valentine Muse Party Blogfest - I had so much fun
writing my post
and visiting all the other blogs that were taking part.
I'm so relieved that everyone seemed to like Jari. Truth be told, I was so so nervous about writing about him, because I was convinced no one would like him. He means such a lot to me as a character - I owe him so much because he's the character that's got me super enthusiastic about writing again - and I just couldn't bear it if people hated him. But I'm so glad I took a chance and introduced him to you all. I had so much fun with him - honestly, in the book that I'm writing he can be awful, but it was nice to show off his more playful side during the party.
I hope you did all enjoy reading about him - fingers crossed that means that if I ever publish his book you'll like that too ;)! I could honestly gush about him and his world all day, but I guess it would probably be more beneficial to us all if I just got the damn book written instead ;).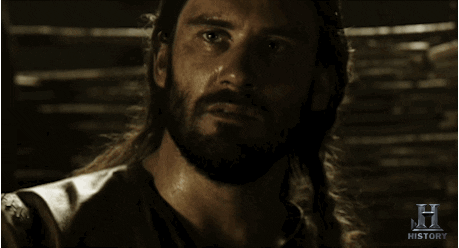 Jari when I told him to go back to his own world after the party
Except procrastination....#writersblock
Hope you're all having a good Monday!
What have you been up to lately? Did you have a half term? What's been going on in your writing? Do you like Vikings?